CUSTOM-BUILT INSIDE & OUTSIDE PUTTING GREENS
Our artificial turf options feature a mix of olive green and field green turf fibers that look as real as they feel.
Artificial Turf • Putting Greens • Pet Friendly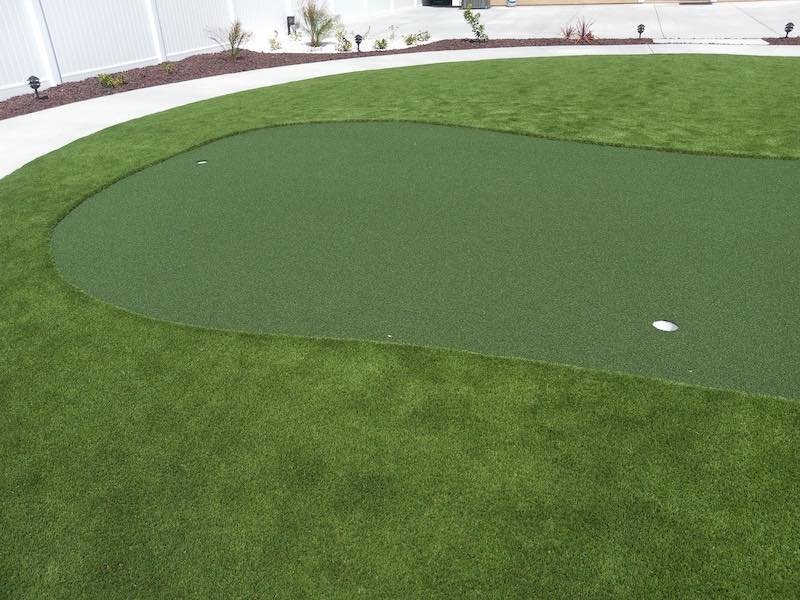 What could be better than having your own home golf green to work on your golf game? A completely personalized one, of course! Whether it's a small corner of your yard or the entire area you're looking to transform, Turf Landscapings' professional installers will work with you to create the ultimate backyard putting space to suit your needs and budget. Why spend your precious time and money driving to and from the golf course when you can improve your game from the convenience of your own backyard?!
Now offering indoor putting greens!
What's even greater than installing a faux green in your outdoor space? Having one installed in your indoor space! That's right: Turf Landscaping will even work with you to create a unique, accessible indoor green for practicing your golf game. Rain or shine, you can enjoy a friendly competition with friends and family or work on lowering your handicap any day of the week. Give our team a call with your ideas to get started on your custom install today.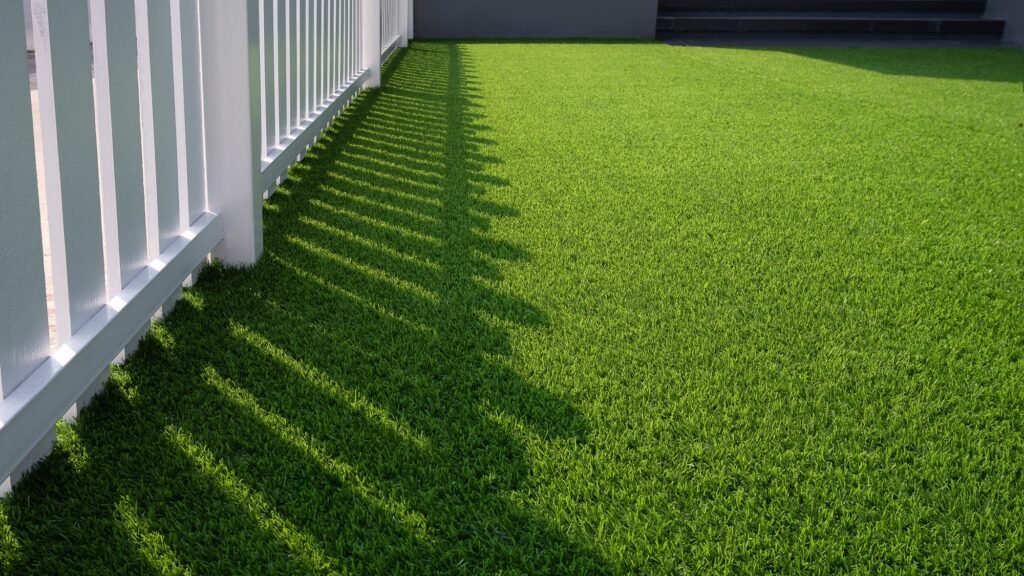 BACKYARD PUTTING GREEN COST AND INSTALLATION
Several factors go into determining the cost of faux grass green installations, including:
Square footage of the area
Material
Design
Site accessibility
Of course, the larger the area, the greater the cost. However, larger projects generally tend to cost less per square foot than smaller projects. Although you can't go wrong with any of the materials we offer, which artificial turf you choose will also make a difference in cost. Difficult, more elaborate designs will also cost a bit more as will areas that are not easily accessible by installation crews and/or ones that require a lot of preparation before the install.
Several of the factors above also affect projected installation times. The larger or more elaborate the project, the longer you can expect the install to take. Turf Landscaping does ensure to complete work promptly regardless, which many of our past clients will attest to.
Each project is unique. Turf Landscaping is all about customer satisfaction. We're happy to hear your own ideas and work within your budget as best as we can. Don't hesitate to contact us for a quote!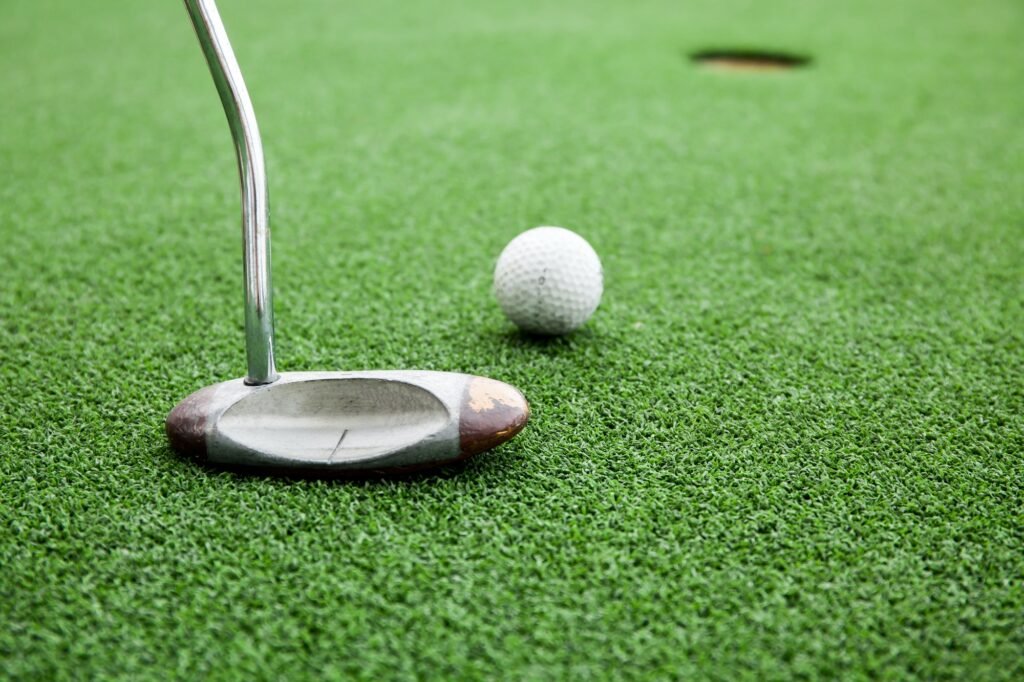 PRACTICE YOUR SHORT GOLF GAME AT HOME
We've all heard the saying "Practice makes perfect." The same is true for mastering your short golf game. Perfecting your stroke, grip, and more can be time-consuming and costly if you're frequently hitting up the driving range to work on these things. This is what makes home golf greens so economical in the long run. Plus, if you do ever decide to sell your home, the personal fake golfing lawn will be a major selling point.
Making those short shots can be tricky. You'll be much more comfortable and willing to see what works for you from the privacy of your own natural-looking grass green. Instead of only being able to work on your golf game once or twice a week, home putting and chipping greens provide the convenience of practicing whenever you have free time. Barring that, it's a great way to unwind and relax at the end of the day.